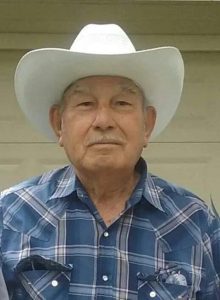 Guadalupe Bautista, 90, of League City Texas passed away on March 7, 2022. Guadalupe was born December 8, 1931, to Augustine and Pilar Bautista.  He was always a sharp dresser and proud of how he looked. He was a beloved father, grandfather, great grandfather, brother, uncle, and friend.
He is preceded in death by his parents, siblings, and son.
Left to cherish his life are his children: Dolores Martinez, Felipe Bautista (Gloria), Augustine Bautista (Carmen), Guadalupe Bautista Jr (Mary), Mario Bautista (Lola), Manuel Bautista (Belen), Ramiro Bautista, and Daniel Bautista (Mary Lou); stepchildren: Hector Garcia, Hugo Ramos, Deyanira Ramos, Aide Hernandez, and Nataly Ramos; forty-nine grandchildren, many great grandchildren, nieces, nephews and friends.
Pall bearers are Vincente Bautista, Manuel Bautista Jr, Mario Bautista Jr, Daniel Torres, Sergio Martinez and Jr. Torres.
There will be a visitation on Friday, March 18, 2022 at Crowder Funeral Home from 5:00pm to 8:00pm. There will be a funeral service on Saturday, March 19, 2022 at Crowder Funeral Home at 10:00am. Interment to follow at Dickinson Cemetery.