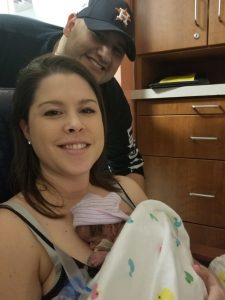 "27 days after coming into the world, Zoey Michelle Martinez passed away at Clear Lake Regional Medical Center in Webster, Texas. During that fleeting time, she touched so many lives, all who knew her loved her completely. From day one, she showed her strength and her beautifully personality.
Born early at 1lb 6oz, Zoey was still able to to hold her mother's finger and would always be able to sense when her mom and dad were around her. She had beautiful dark brown hair and looked so much like her mom and dad already.
She was born on October 18th 2017 and passed November 14th 2017.
Forever engraved on to our hearts
We love you, Zoey"