Yvonne Noland Saddler (Nielsen)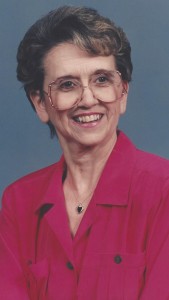 Yvonne Noland Saddler (Nielsen) (79), passed away on October 10, 2015 in Houston, Texas. She was born on June 18, 1936, in Tifton, Georgia to Roy and Katie Gibbs Noland.  She was preceded in death by her parents and siblings, husband, Dr. Daniel L. Saddler, and second husband Dr. Arnold Nielsen, both formerly from Cullowhee, North Carolina.
Yvonne is survived by: her daughter, Toni Saddler-French; son Larry Saddler; grandchildren, Daniel French, Brennan Saddler, and Justin Saddler, and numerous extended family members and friends.
She earned degrees from the Abraham Baldwin Agricultural College and the University of Georgia. Yvonne had a distinguished 25-year career as a professor of Speech Pathology at Western Carolina University (WCU) in Cullowhee, North Carolina and earned Professor Emeritus status in 2001.  During her tenure, she served as an academic and personal adviser, instructor, and clinical supervisor. She was adviser to WCU's chapter of the National Student Speech Language Hearing Association, coordinator for recruitment and clinical internships across North Carolina and other states, and a member of the N.C. Speech Hearing and Language Association.  She had a passion for hummingbirds and gardening and loved to dance.
A memorial will be held in late November, in Cullowhee, North Carolina, date, time, and specific location to be determined.
In lieu of flowers those wishing to make a memorial donation in Yvonne's name may do so to the Yvonne Saddler Nielsen Scholarship fund at Western Carolina University hyperlink to fund . The street address is: The Western Carolina University Foundation, c/o University Advancement, Western Carolina University, 401 H.F. Robinson Administration Building, Cullowhee, NC 28723