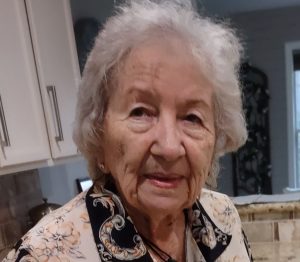 Wylodean McGill, 93, of Dickinson, Texas passed away October 19, 2022. Wylodean was born December 30, 1928, in Lineville, Alabama, to parents Stevie Yates and Ether Griffin Yates.
Wylodean was preceded in death by her husband Thomas Clyde McGill.
She leaves behind to cherish her memory, son, Tommy McGill; sister, Shirley Dollar; brother, Ken Yates and granddaughter, Lindsay McGill.
"Let not your hearts be troubled; believe in God, believe also in me. In my Father's house are many rooms; if it were not so, would I have told you that I go to prepare a place for you? And when I go and prepare a place for you, I will come again and will take you myself, that where I am you may be also." John 14:1-3.