Wonnie Odell Hayes Bell Morgan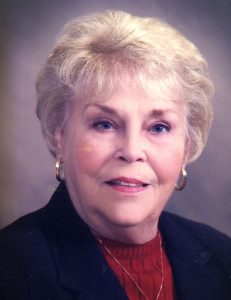 Wonnie, or Odell as she was known, was born on December 22, 1925 in Gatesville, TX to Luther Lee and Mildred Sydow Hayes. Luther Hayes owned 2 large farms and her childhood was spent on the farm along with her siblings, Glyn, Minnie, Buck, Dessie and Jean.  She was the "tomboy" of the family, working on the farm taking care of crops and the animals.
She disliked school and wearing her bonnet and preferred mischief, skipping school and fighting other girls along with her best friend Ima Jean. As a teen, she lived in town with relatives and worked at her Uncle Eston's store behind the soda fountain. She also was a member of the Hayes Family Quartet, a Christian singing group formed by her sister Glyn.
She met Lamon Bell, of Purmela, in 1944, they married, and the Army transferred them to Denver. She worked at the Dentler Potato Chip Factory and The Wright & McGill Fishhook Company. After the Army, Lamon took a job in Texas City at Union Carbide.
They moved to Dickinson and the League City area and had 4 children, Donald, Linda, Marcia, and Larry. They both became active in the League City Church of Christ. Wonnie loved the church, fishing, volunteering, bowling, playing in a softball league, baking and gardening.  She was a devout Christian and brought many friends and neighbors to Christ.
After Lamon became ill with Parkinson's Disease, Wonnie enrolled in Lee College to become a nurse to support the family. Her state board exam score of 86.8 made the school rank 4th among 74 schools participating!  She was an excellent nurse, and all her patients loved her.
After Lamon's death in 1983, Wonnie relocated to Belton, TX, purchased a home overlooking Stillhouse Lake, became nurse and caregiver for her mother, her Aunt Nellie, and multiple patients around the Belton area.  She volunteered with Meals on Wheels, Helping Hands, the Church food pantry, and several nursing homes. Her prize-winning desserts were highly coveted. She spent many years with her beloved family traveling, shopping garage sales, spending time at the deer lease, fishing, gardening, and playing dominos & wahoo weekly. She bowled in a League, traveling to Las Vegas, winning 6th place out of 70 lanes!
She reconnected with a school friend, Edwin Morgan in 1993, and married again. They bought a 40' houseboat. She cared for him until his death 9 years later. She lived in Belton until 2015 when she moved in with her daughter Marcia and lived with her until her death on April 2, 2023 at the age of 97.
Wonnie is survived by her sister, Dessie Farrell of Temple, TX, her children Linda Jeter of Katy, TX, daughter Marcia Vineyard of Alvin, TX, son Larry Bell of Houston, TX, two grandchildren, four great grandchildren and seven great-great grandchildren along with many others who loved her dearly.
A memorial service will be held at a later date.
In lieu of flowers please make a donation to your favorite ministry.