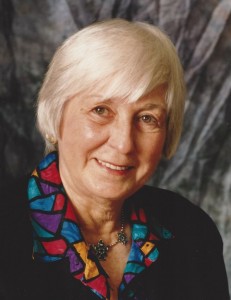 Cramer, Wilma D., age 90, died April 14, 2016. Devoted wife of the late Obed H. Cramer. Beloved mother of sons Obed A. Cramer, Jay D. Cramer and daughter Carol J. Pavini. Dear grandmother of four grandchildren, three step-grandchildren, eight great grandchildren, two step-great grandchildren and three step-great great grandchildren. She leaves a niece, Connie Jo Davis and a nephew, Paul E. Myers.
A native of Nebraska, Wilma moved with her family to California in 1965. She was a Certified Public Accountant associated for many years with C.P.A. firms in Nebraska. She was Director of Finance for the Santa Rosa Housing and Redevelopment Agency and in the 1980's was Audit Manager for the County of Sonoma. She served as a volunteer on Committees of the Redwood Credit Union and the Advisory Board for the Area Agency on Aging.
The Family will receive friends on Sunday, April 17, 2016 from 2-6:00pm at Crowder Funeral Home, 1645 East Main, League City, Texas  77573.  Interment will take place at Olive Hill Cemetery, Geyserville, Ca. Arrangements under the direction of Fred Young and Co., Cloverdale, Ca. (707)894-2540.