William "Will" Michael Gadzinski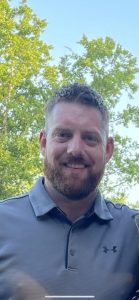 William "Will" Michael Gadzinski, 31, a resident of Pearland, TX, formerly a resident for 20 years in Dorr, MI, passed away, January 14, 2023 in Pearland, TX. Will was born in Grand Rapids, MI on December 10, 1991.  He owned Burnt Out Diesels Performance in Pearland and was a member of Houston Diesels.
He is preceded in death by his father, Michael Gadzinski.
Will leaves behind his daughter, Bryleigh Gadzinski; son, Jaxon Gadzinski; mother, Lynne Gadzinski; mother of his children, Lauren Welch and her family; dear friend, Erica Pounds and her two children; Carter Pounds and Easton Pounds; grandmother, Mary Lou Freeman; uncles: Steven Freeman, wife Colleen, Jeff Freeman, wife Nita, Jack Mackowiak, wife Paula, and Alan Mackowiak, wife Vicki; cousins: Dana Freeman, and Shawn Freeman.
There will be a memorial service on Sunday, January 29, 2023 at 4 p.m. p.m. in the chapel of Crowder Funeral Home in Pearland.
In lieu of flowers please donate to Gofundme.WilliamGadzinski.