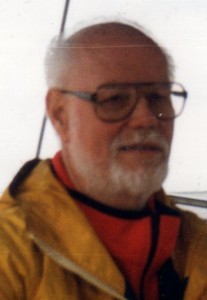 William (Tom) Pinkston of Valley Mills, TX, formerly of Houston, TX passed away Friday, February 19, 2016 after a courageous battle with cancer. He was born January 4, 1939, in El Paso, TX.
He is preceded in death by his wife, Carolyn Houston; mother, Grace H. Craddock and his father William D. Pinkston.
He is survived by his daughter, Tracy and her husband, Thomas Cassity and their son, Andrew; son Jeffery and his children, Christian, Anthony and Raychel.
Tom was a 1960 graduate of Texas A&M. Tom served in the Army from 1960 to 1963. He was an expert sharpshooter with rifles. Tom was a banker in the Houston area from the early 1960's until the early 1990's. He was a credit man and very proud to have been a loan officer. During his career personal computers arrived and he was on the forefront. He had a lifelong love of all things computer-related. He did attain his professional dream of owning a bank in Hobby Community Bank in the late 1980's.
Tom was very interested in many things. Over his lifetime he gardened, raised honey bees, refurbished sail boats, owned multiple investment properties, woodworked, metal worked, volunteered at the Valley Mills Library, etc. His last project was to teach himself how to weld – "I've got books".
Tom's life love was sailing. During his life he crossed the Gulf of Mexico numerous times with Tracy and Jeff with ports of call in Veracruz & Tampico Mexico, Florida, and the American & British Virgin Islands. He made his sailing homes in Galveston Bay, Lake Waco, and Lake Whitney.
Tom will be greatly missed. He was an inspiration to us all – family and friends alike.
Visitation to be held from 5pm to 7pm, Thursday, February 25, 2016 at Crowder Funeral Home, 2422 E Broadway, Pearland, TX, with a memorial service immediately following at 7pm.