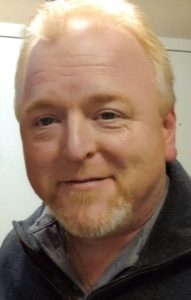 William Robert Curry, 50, of Dickinson, Texas, passed away on September 12, 2021 in Temple, Texas. Robbie was born on December 16, 1970 in Texas City, Texas to loving parents Sonny and Anita Curry. He will be missed by all who knew and loved him.
William was preceded in death by his parents and his only sister Traci Schoen.
Robbie is survived by his loving wife of 27 years, Kimberley Curry, daughter Michaela Curry, son William Cordell Curry, and Uncle Ralph Curry and wife Linda.
Robbie was employed with Continental Battery for 24 years. In 2004, Robbie accepted a position with Continental that relocated the family to Central Texas. Robbie was a hard working man dedicated to providing for his family.
A memorial service for Robbie will be held on Saturday, October 23, 2021 at 2:00 PM at Crowder Funeral Home in Dickinson, Texas.