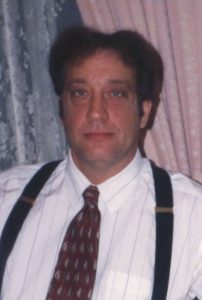 William, 63, passed away on November 22, 2019.  William was born on February 10, 1956, the only son of Annette Bergeron and William Joseph Kales, Sr., in Texas City, Texas.  William was a caring, interesting, and intellectual person who cherished his friends and loved to exchange and entertain new and exciting ideas.  He was an avid reader and a true renascence man, who could figure out and fix or build anything.
William was a loving husband to his beloved wife and High School Sweetheart, Susan Jan Gilliam Kales, married at Saint Mary's Catholic Church in Texas City. They were Married for 30 years and were devoted to each other until her death on April 7, 2003.  Susan was a surgical nurse of the highest caliber, and assisted Dr. Vincent Conti with the heart and lung transplants and surgeries at UTMB in Galveston.  William studied music at the University of Texas in Austin and graduated with a Business Degree.  After several years working as a geologist, he ultimately became a talented musician and a writer.  One of his articles explaining the "Texas two-step" election system was published in a local newspaper.  He was currently writing two books for publication.
William was preceded in death by his parents Anne and "Bill" Kales, and his wife Susan.  William is survived by his sister Elizabeth Kales Richmond and husband Michael of Austin, niece Catherine Elizabeth Richmond Wells and husband Kenny, great-nephews Sean Michael Wells and Patrick Stephen Wells, all of Fort Worth.  William has many cousins, nieces and nephews in Connecticut, Massachusetts, and in Canada.
Pallbearers are Michael Richmond, Kenneth Wells, Patrick Wells, Sean Wells, Ronnie King, and Paul Huerta.
Preparations, flowers, and transportation to Austin will be attended by the James Crowder Funeral Home in La Marque, Texas. James Crowder is locally owned and managed by the Crowder Family and has served our family with care and respect since 1991.  A private burial service will be held on Saturday at 1:00 pm, December 14, 2019, in Austin.