William "Bill" Stephen Vinson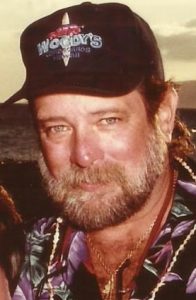 William "Bill" Stephen Vinson, age 64, was born in Oklahoma City, OK on January 17, 1953 and on Thursday, February 23, 2017 my heart and soul is filled with great heartache and loss as my Bill lost his long battle to cancer.  He fought a tremendous fight but never once did he lose his great sense of humor and faith. He was surrounded by his family and friends when he went to our Lord. He made all the doctors and nurses laugh till the end. He had a wonderful knack of knowing when someone just needed an ear to listen, kind words or advice to hear. As you all know, he was a people person and never a day in his life met a stranger. I want to thank all of you for all your prayers. We felt and heard every one of them.
Bill was preceded in death by his parents, Dan and Mary Vinson and sister, Patricia A. Vinson.
Bill is survived by his wife, Jeannie L. Vinson; daughter, Keesha M. Dominguez and husband Andrew; their children, Makayla, Grayson, Madison and Gavin, sister-in-law, Rachel A. Collum and husband Chuck; their children, Lauren, Chase and Ashton; cousin, Debbie Ritter and many extended family and friends.
He attended high school at South Houston and furthered his education at Sam Houston State. He later started his career with Southwestern Bell from 1973 to 2003. Bill was devoutly involved in several charities and spent many volunteer hours supporting those groups. They include: Good Shepherds Mission, Sunshine Kids, Pearland Woman's Center. Bill was also involved in the Plum Creek Pioneers Club, NBBA Beep Baseball World Series, and was the President of Pioneers for several years. He was also an Eagle Scout and a Deacon at First Presbyterian Church of Pearland.
Bill loved photography, camping, reading, traveling in his RV, cooking; summer BBQ'S, and most of all he loved his family and spending time with his grandkids and friends. He never met a stranger.
There will be a celebration of life service held on Saturday, March 4, 2017 at 11:00 AM at First Presbyterian Church of Pearland, 2930 East Broadway, Pearland, TX 77581.