William "Bill" Lyle Ludwig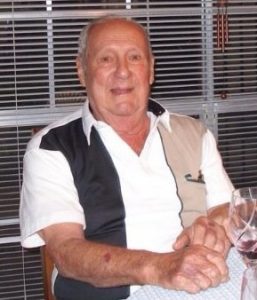 In Loving Memory
MS/gt William Lyle Ludwig
March 18th, 1929 – June 27th, 2017
William "Bill" Ludwig passed away on June 27, 2017 at age 88 after living and long and full life. Bill is survived by his wife of 66 years, Dorothy. He will be missed by his children Billy (Linda Ludwig), John (Inga Ludwig), Linda Barr, and Diane; grandchildren Amanda, Callie (Ben Buso), Cody, Jennifer (Michael Robison), Monica (Kyle Hopkins), and Valerie; and great-granddaughters Emma and Ellie.
Bill joined the military soon after high school, first in the Army and later in the Air Force. While serving in the Air Force he was stationed in several locations around the world with his family, including Libya, South Dakota, and finally San Antonio, Texas. Bill was a drill sergeant before he earned the rank of Master Sergeant. After serving faithfully and honorably he retired from active duty in 1966 and began a career in law enforcement. Even though Bill also worked as a postman, he remained a police officer for the League City Police Department for many years before retiring in the 1990s to co-found Ludwig Catering with his wife. After passing down the family business, Bill and Dorothy enjoyed many happy years of retirement together watching their family grow. Bill had a passion for hunting, fishing, cooking and old western movies that he shared with his family and his friends.
The Family will receive friends on Friday, June 30, 2017 from 6-8pm at Crowder Funeral Home, 1645 East Main Street, League City, Texas with a rosary at 7:15pm. Funeral services will be held Saturday, July 1, 2017 at 10am at Crowder Funeral Home, 1645 East Main Street, League City, Texas  with burial following at Mount Olivet Cemetery, Dickinson,Texas.