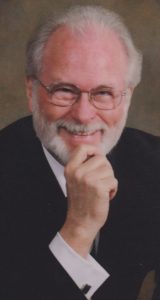 Wilbur H. (Pete) Dunten, of League City, passed away on Thursday, September 2, 2021 at the age of 80. He was born on July 31, 1941 in Galveston, TX to Wilbur and Daisy Dunten and resided in League City TX.    He graduated from law school in 1970 and practiced law for 50 years.   He is survived by the love of his life, his wife Marlane Dunten, married 23 years and his two children John Dunten and wife Barbara and Amber Dunten and Carl Schaeper, also his two step children. Jeff Nativi and wife Beverly, Kirk Nativi and wife Corrie and five grandchildren Bethany and Gregory Dunten, Joesph, Nicholas and Vincent Nativi and two sisters Sharon Templin and Judy Fragua.
He was an active contributor to many Associations.  He was President of the Gulf Coast Legal Foundation, member of the American Bar Assoc., Texas Bar Assoc., Galveston County Bar Assoc., Federal Bar of Southern TX, Assoc. of Trial Lawyers of America, member of US Court of Customs and Patent Appeals and of the Mainland Bar Assoc. In 1974 he was cofounder and president of the Galveston County Legal Assoc. which provides pro bono legal assistance.  At one time he was an avid tennis player and started the Tennis Fats Tennis group.   He loved practicing law, traveling with his wife Marlane and spending time with the grandchildren.
Pete's family will greet guests on Tuesday, September 14, 2021 from 1:00 pm to 2:00 pm followed by a celebration of Pete Dunten's life at 2:00 pm at Crowder Funeral Home, Webster, TX. In lieu of flowers, the Dunten family requests that donations be made to The Alzheimer's Association.