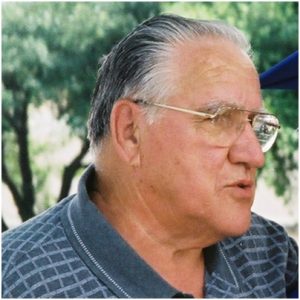 Werner F. Daum , age 90, passed away in his sleep after a long illness on Friday, February 24, 2017 in Webster, Texas. Werner was born in Independence, Kansas and graduated from high school there. He entered the Army near the end of WWII.
After completing his military service, he attended Washington University in St. Louis where he earned his bachelor's degree in chemistry. While in St. Louis, he met and married Alice Jungklaus, who was his loving wife until her death in 2010.
Werner went on to complete a MS in chemistry at Kansas State University, then went to work for the Standard Oil of Indiana Co. (AMOCO) at their Wood River Refinery near Alton, IL. After a few years, he was transferred to the Standard Oil Refinery in Neodesha, Kansas and resided with his family in nearby Independence, Kansas, his home town.
In 1970 he was transferred to Alvin, Texas to begin work on a green-field site for AMOCO Chemicals at Chocolate Bayou, Texas. He retired from AMOCO in 1987 and moved to De Soto, Texas. He moved back to the Webster, TX area in 2010 following the death of his wife Alice.
Werner was an avid sportsman who loved playing golf and hunting pheasants and quail. He was active in the Lutheran Church, the Brazoria United Way and the Alvin Community Endeavor.
Werner is survived by his sister, Helen Lee of Cheyenne, WY, his daughter Katy, his son David, wife Karen, his son Paul, wife Brenda, 5 grandchildren and 1 great grandchild. We will miss his warm smile and great sense of humor.
A visitation was held Wednesday evening at the Crowder Funeral Home in Webster.