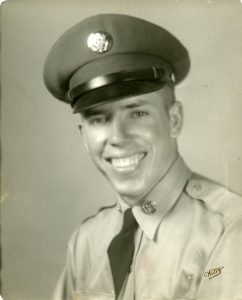 Wayne Bain, 77, of Dickinson, Texas, passed away March 1, 2017, in Webster, Texas.  Wayne was born July 27, 1939, to George and Cora Bain in Allen, Oklahoma.  He was a devoted husband, father, grandfather and friend who will be missed. Wayne was a truck driver for Frito-Lay for many years.  Wayne was preceded in death by his parents, sisters Jean Jordan and Peggy Young, brothers, Leroy Bain and Harvey Bain; and brothers-in-law Dale Miller, Max Jordan and Grady Gary.
Wayne is survived by his loving wife of 55 years, Audrey Bain; daughter Terri McGee and husband Jon; son Clifford Bain and wife Kathy; sisters Wanda Gary and Roberta Miller; grandsons Calvin Bain and fiancé Bailey Steward and Brandon Bain and wife Amanda; and great Grandchildren Hayden Steward and Aubrey Bain.
A celebration of Wayne's life will be held 11:00 am, Monday, March 6, 2017, at Crowder Funeral Home Chapel, Dickinson, Texas.