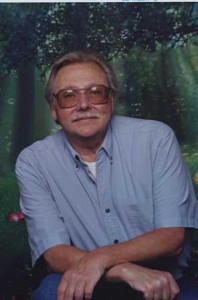 Wattie Burrows, 64, thirty year resident of Dickinson, Texas, passed away May 21, 2015 in Houston, Texas. He was born February 12, 1951 in De Ridder, Louisiana to parents, Thurl and Ruby Burrows. He worked at Dixie Chemical for twenty seven years before retiring.
He was preceded in death by his father and brother, Timothy Burrows.
He is survived by his loving wife of forty three years, Judy Burrows;
mother, Ruby Lea Burrows; sons, Timothy Burrows and wife Heather, Todd Burrows and wife Leigh; sister, Sharlene Miller and husband Richard; brother, Russell Burrows and wife Penny; and grandchildren, Shamus Burrows and Elizabeth Burrows; nephews, Jeremy Shidla and wife Jessica and Joshua Shidla and Terry Burrows and wife Lynne; niece, Lisa Burrows; great-nephew, Jase Shidla; great-nieces, Jailea, Kylie, and Keira Shidla.
A visitation will be held from 5pm –7 pm Wednesday, May 27, 2015 at Crowder Funeral Home in Dickinson, Texas. Funeral services will be held in Cravens, Louisiana with interment following at Gravel Hill Cemetery in Cravens, Louisiana.