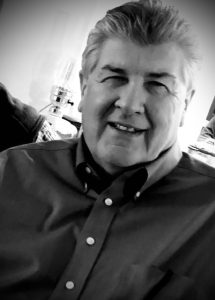 The Lord called Warren (Glen) Trobaugh home on Aug. 11th, 2023 in League City TX. Glen was born February 28,1950 in Tenafly NJ, to parents Harriet Julia Thornstrom and Warren Glen Trobaugh Senior.
He was a legend in his time of 31 years at Nasa Johnson Space Center merging and training the United States and Russian astronauts while working in collaboration for the International Space Station.
Glen was a man of God who loved his family, enjoyed fishing, sailing on the open seas, and never turned down a chance to cook for anyone.
Warren is survived by his loving wife Mary Patterson-Trobaugh, Son: Brian Trobaugh and wife Brandilyn, their children Taylor, Kylin, Addison and Camdyn. Daughters: Kairra Roberts and husband Justin, their children Gavin, Paisley, and Rylin; Krista Rawls and husband Clint, their child Everly; Valeri Trobaugh Sims, her children Mason, Payton, Chesney and Desney; Brother: Bill Trobaugh and wife Kathy and many other loving family and friends.
A Celebration of Life Ceremony will be held on August 26th, 2023 from 7PM to 9PM
at Villa Capri, 3713 E NASA Pkwy, Seabrook, TX 77586, (281) 326-2373.
In lieu of flowers, we would like you to spend the day with your family, hug a friend tight, kiss your spouse and hold those babies close. You may also consider donating to MD Anderson Cancer Center in memory of Glen Trobaugh at http://MDAnderson.org/Gifts
The tide recedes, leaves behind bright seashells on the sand.
The sun goes down, but gentle warmth still lingers on the land.
The music stops, yet echoes on in sweet, soulful refrains.
For every joy that passes, something beautiful remains.
Author unknown.