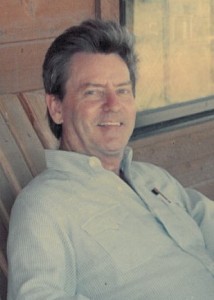 Walter Dean Salyer II, was born March 27, 1944 in Topeka, Kansas and passed away July 2, 2016 in Webster, Texas.
Walt lived his last 10 years retired in Alvin, Texas where he spent quality time with his family. He attended Grace Community Church with his mother and was active in charity. He was formally a resident of Friendswood, Texas where he worked as an Aerospace Engineer eventually becoming President at ILC. In addition, Walt was an entrepreneur and formed a successful business, Infospace. After Friendswood, Walt found himself at the ranch in Damon, Texas raising goats, exotic birds, Great Pyrenees dogs and Black Angus cattle. In Walt's spare time you could guarantee that he would be fishing, hunting, or working on a new project. We could always depend on Walt for "words of wisdom" whether it was related to career, relationship, ranching, construction, or fixing your car. His mentorship was invaluable.
Walt is preceded in death by his father, Walter Dean Salyer Sr.
He leaves behind his mother, Ann Salyer; daughter, Tila Kristina and husband Jesse; sons: James Dean Salyer, wife Alex, Michael Brent Salyer, wife Carolyn and Walter Dean Salyer III and wife Gabriela; grandchildren: Britney Salyer, Austin Salyer, Tila Ann Jernigan, Ryan Jernigan, Scarlett Salyer and Daniella Salyer; great grandchild, Brooklynn Hamberg; sister, Sherida Wilson; brothers: Steve Salyer and Brent Salyer and wife Rita.
A memorial service will be held Thursday, July 7, 2016 at 6:00 pm at Crowder Funeral Home. In lieu of flowers please make a donation to Wounded Warrior Project.