Virginia Lee Slatter Armstrong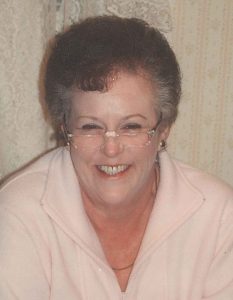 Virginia departed this world October 8, 2019. She was 77 years old. She had worked on the Mainland for many years. She was a loving mother of three sons.
Virginia was preceded in death by her parents Hazel and Albert Slatter, longtime residents of Galveston, Texas and prior to Galveston, they resided near Buffalo, Texas. She was also preceded in death by her husband Donald Ellis Armstrong and her son Harold Wayne Armstrong, her sisters, Litta House, Lenora Slatter, Ellen Cheek Wilson, Maxine Kovacevich, Loretta Setterlund, her brothers, Leonard G. Slatter, Everett Slatter and Van Hale Slatter.
Virginia is survived by her sons, Edward Ellis Armstrong and Scott Lee Armstrong, three grandchildren, Andrew Armstrong, Keith Armstrong, and Erin Armstrong; many nieces and nephews, and great nieces and nephews.
Services will be held at Crowder Funeral Home in Dickinson, Texas on Friday, October 18th at 11:00am.