Virgil Andrew (Andy) Dawson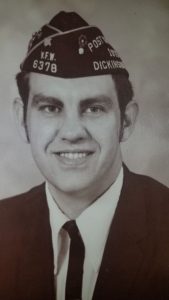 Virgil Andrew (Andy) Dawson, 77, a loving husband and father, passed peacefully from this life on July 16, 2023. Andy was born on October 31, 1945 in Winnfield, Louisiana to parents, Henry Virgil Dawson and Lettye Mae (Maxey) Dawson.
Andy retired from B.P. Chemical Co. after 38 years, hiring on as a Pipefitter, retiring as a Materials Planner.
He was a Life Member of V.F.W. Post 6378, he held the Office's of Commander (1975-1976) and (1984-1985), Bingo Chairman (10 Years), and several others, he was also a member of the American Legion.  He was a Proud Vietnam Veteran, serving in the Air Force for four years.
Andy loved spending time with family and working in his home office on his computer, he was a "Jack Of All Trades" and loved problem solving.
Andy is preceded in death by his parents; brothers, Bennie, Jerry, and Pat Dawson and nephew, Dale Dawson.
He leaves behind to cherish his memory, loving wife, Sue Dawson; daughter, Amanda Dawson and husband Eddie Silva; nieces and nephews, Allen and wife, Miriam, Gail and Little Jerry , Stacy and wife, Tanya and Keith and wife, Sabrina; cousins, Ezra and Naomi (Sissy); long time family friend, Kenny Baker, and his beloved dog, Abby.
In his honor there will be a visitation on Sunday, July 23, 2023 from 5:00pm to 7:00pm at Crowder Funeral Home in Dickinson, Texas. A funeral service will be held on Monday, July 24, 2023 at 10:00am also at Crowder Funeral Home with interment to follow at Forest Park East Cemetery in Webster, Texas.
Honored to serve as pallbearers are Eddie Silva, Stacy Dawson and Keith Dawson.