Vernice Frances Jeffries Hendon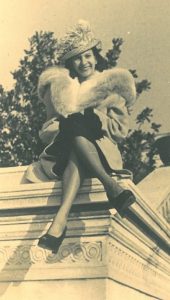 Vernice Frances Jeffries Hendon departed this life on July 4, 2021 in care of hospice at her son's home in Pearland, TX.  Vernice was born in Washington, D.C. on March 3, 1926 to Bessie Birdsong Hundley and Chester Arthur Jeffries.  She was the eldest of their three children.
Vernice is predeceased by her parents, Bessie B. (1976) and Chester A. Jeffries (1955), her nephew Vincent A. Jeffries (1985), her great nephew Jonathan F. Quiley (1995), and her brother Melvin A. Jeffries (2021).  She is survived by her sons, James M. Hendon, Jr. (Mattie) and Ira M. Hendon, III; her two grandchildren Renee M. Hendon and Brandon V. Hendon; her sister Thelma L. Johnson; her sister-in-law Esther T. Jeffries and numerous nieces, nephews, great grandchildren, great nieces and great nephews.
Vernice graduated high school from Dunbar High School in 1944 and received her BA degree from Howard University in the 1960's.  She held various government positions within the U.S. Department of Labor, the U.S. Department of Health, Education and Welfare (HEW) as well as other agencies for thirty years before retiring at the age of 55 in 1981.  Vernice was deeply involved with the Civil Rights Movement.  She was also involved with St. Emma Military Academy.  Vernice was a staunch advocate of deaf black children and served on the Board of the Kendall School for the Deaf and on the Parent Advisory Board of the Model Secondary School for the Deaf on the Gallaudet College campus (later Gallaudet University). She was the recipient of two awards from the city of Washington D.C.: the Mother of the Year Award in 1980 and the Woman of the Year Award in 1981.