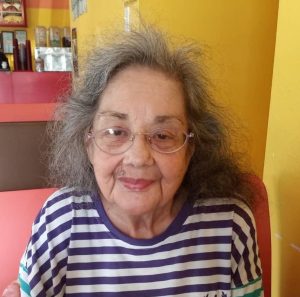 Vera Marie Soliz, 84, a lifelong resident of Houston, TX, passed away May 16, 2023 with her family by her side. She was born on August 24, 1938 in Houston, TX.
Vera reunites with her husband of 48 years, Jesse Soliz; son, Marcos Soliz; parents, Augustine and Olivia Rodriguez; sister, Lucy Morin and brothers: Steve Rodriguez, and Leonard Rodriguez.
Vera leaves behind her sons: Jesse Soliz, Victor Soliz, and Dennis Soliz and her granddaughters: Tatiana Soliz, Kiara Soliz, and Victoria Soliz.