"Trey" Walter Hunter, III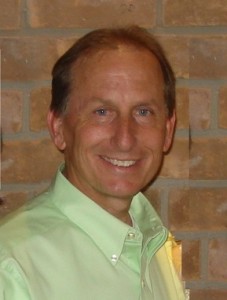 Walter Alexander Hunter, III, known by many as Trey, was born in Galveston on April 1, 1961. While his life was far too short, it was one that was full beyond measure—more than most will ever have in twice as long. He grew up as the eldest brother to Greg and Heather Hunter. He was their friend, helper, and protector, especially after the early deaths of their parents. In August of 1979, he went on to fall head over heels for his now-wife Donna after meeting their very first day of college at the Baptist Student Union. Donna was there for the church social, but let's be real, Trey was there for the free food. They constantly wrote love letters to one another, and by the time they graduated, they were engaged to be married. Their love brought about two amazing children, Kelsey Raye and Kyle Alexander. They were the light of his life. Everything he did was for them. He had a sacrificial love that mirrored that of his savior, Jesus Christ. Christ's love was consistently evident in Trey's kindness, respect, and genuine concern for others. The plans he and Donna shared for retirement may have been put on hold, but we know he is with the Lord waiting for her.
Trey was always on the go, but some of his favorite activities included spending time at his family's property in Galveston (many of you may fondly know of it as The Camp), playing poker with his friends, taking long drives in his Mustang and Camaro, and he even got great joy from simply cutting his grass. And of course, all this involved jamming to his music! But most of all he loved being with his family and seeing them happy. He took such pleasure in life's simple things. He wanted so little for himself so that he could give everything to his wife and kids. And he did this on a daily basis. The world has lost the most upstanding man, but this just means the Lord knew he had served his purpose on this Earth. We know he has touched countless lives, and we know he has touched yours. We are so grateful that you are here to remember and celebrate him with us. He loved and cared for each and every one of you.
Walter Alexander Hunter, III, "Trey" passed away suddenly on Sunday, May 10, 2015.  Visitation will be from 6 to 8 pm Wednesday evening, May 13 at Crowder Funeral Home in Webster.  A Funeral Service will be held at 2 pm on Thursday, May 14, at University Baptist Church, 16106 Middlebrook Dr. Houston, 77059.  Trey will be missed by his wife, Donna; son, Kyle, daughter, Kelsey and her husband, Will; his sister, Heather and a brother, Gregory.