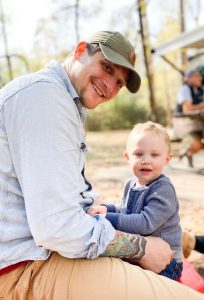 Travis Alan Frey, 32, a life long resident of Pearland, TX passed away October 01, 2021 in Pearland, TX. Travis was born on May 09, 1989 in Houston, TX and attended New Hope Church. He was a graduate of Sam Houston State University with a degree in Criminal Justice.
Travis is preceded in death by his grandparents, Joseph and Nita Ankenbruck; aunt Patti Powell.
He leaves behind his son, Luke Casen Frey; parents, Charles "Barney" and Lisa Frey; sister, Amanda "Mandy" Saenz, husband Pete; brother, Joshua "Josh" Frey, wife Krystal; aunts and uncles: Joe and Candy Ankenbruck, Shelly Durst, Cindy Collier, husband Keith, Lori McCue, husband Mike, and Kay Petersen, husband John; nieces and nephews: Joshua, Violet, Isaiah, Addy, Noah, Hudson, and Hayes; along with numerous cousins.
Travis was a kind-hearted soul whose presence is tremendously missed. His laughter lit up a room and contagious smile always put you at ease. He was loved by many and his parents were honored to have him as their son. He loved God, and his son Luke was the center of his universe.
In his final selfless act in this world, Travis's wish as an organ donor was fulfilled. His lungs will give someone their first breath at a new life, his beating heart will heal the heartbroken. And for that, his family finds peace knowing a part of him lives on.
"Your life was a blessing, your memory a treasure, you are loved beyond words and missed beyond measure."
A visitation will be held from 2:30 p.m. to 3:30 p.m Friday, October 08, 2021, with a service to begin at  3:30 p.m. at New Hope Church, 3640 Cty Rd 58 Manvel, TX 77578.
In lieu of flowers, please consider donating to the educational fund for Luke on Travis's behalf via the link below. Thank you so much for everyone's love and support during this difficult time.