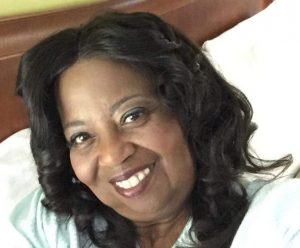 Thelma Gayle King Rice, 70, of La Marque, passed away August 2, 2018, in Galveston, Texas. Thelma was born December 20, 1947, in Wharton, Texas, to Obadiah King and Se Alice Hawkins.
Thelma worked for the State of Texas, UTMB and College of the Mainland. She was a member of Abundant Life Christian Center.
Thelma is preceded in death by her parents and her husband Robert Rice. She is survived by her husband Arnold Todd and two daughters: Se Alice Hemphill (Craig) of La Marque and Rhonda Cotton of Houston; one son: Maurice Anthony Rice of Houston; two sisters: Mary Louise Hawkins and Margaret Ellen Hawkins, five grandchildren and six great-grandchildren and numerous nieces and nephews.
A Celebration of Life will be held at 2:00pm Saturday, August 11, 2018 at James Crowder Funeral Home, La Marque with Rev. William E. Stevens officiating.