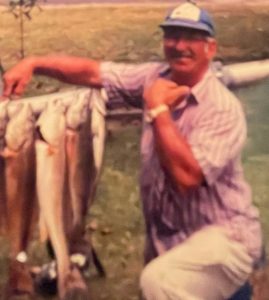 Ted Pennington, Jr., 76, of Alvin passed away October 10, 2021 in Webster following a lengthy illness.  Ted was born August 16, 1945 to Mamie and Ted Pennington in Joplin, MO.  He worked in construction as a crane operator and retired from Piling Inc. following over 20 years of service.  Ted loved the Lord and enjoyed sharing this love with all around him.  He was a loyal member of Crossover to Christ Church, Alvin, Texas.
Ted was preceded in death by his parents, and by a son, Ted "Teddy" Pennington, III.
He leaves behind to cherish his memory his loving wife of 45 years, Christine A. Pennington; Son Christopher Pennington; Daughter-in-law Erin D. Reid; grandchildren Madison A. Pennington, and Cooper R. Pennington; and numerous Aunts, Uncles, Cousins and friends.
In his honor a visitation will be held 5:00 – 8:00 PM, Thursday, October 14, 2021, at Crowder Funeral Home, Dickinson.  A celebration of his life will be held 3:00 PM, Saturday, October 30, 2021, Crossover to Christ Church, Alvin, Texas.