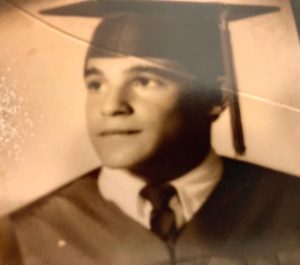 Taki Mercouris Kypreos, 73, passed away Monday, July 3, 2023 at his personal care home in LaPorte, Texas.
Taki was born the middle of three children to Mark and Viola Kypreos in Galveston, Texas on November 26, 1949. He graduated from Ball High School in 1968 and was an Eagle Scout in his younger years of life.  Taki worked on the Galveston Wharves Railroad for about 20 years and was the first trolley driver in Galveston in 1988. He had a successful business on 61st street, renting beach chairs and umbrellas for over 25 years.
Taki is survived by his two brothers, Nick and wife, Cindy Kypreos of Fort Worth, Texas.  Youngest brother Peter Kypreos and JeLayne Hoffman of Galveston, Texas.  Taki had two daughters, Koral and Gary Schulz of League City, Shelby and Stephen Franco of League City, Texas.  Taki also had five grandchildren, Riley, Marcus, Mason, Mia and Karson.  One nephew, Markus and Mary Kypreos of Fort Worth and one niece, Lexi and Carson Yost of Houston, Texas.  Four great nieces and one nephew include Cypress and Mary Carson Yost, Maximus and Nikole Kypreos. Godson Cory Gottlob of Hitchcock.
Taki is preceded in death by his parents, Mark and Viola Kypreos of Galveston, Texas.
Taki was a fun spirited soul and will be missed and remembered by the many lives he touched. He had an unlimited love for his family, especially his grandkids, his love for the beach was unlike any other.  He loved going to watch a good Astros game and going out to eat for a really good dinner.  He was an avid enthusiast for all things Disney, it's what truly made him happy.  He made such an impact on many lives, if you met him you would have never forgotten him.  His family hopes he is catching the biggest waves on his surfboard through the heavenly golden gates. We will always love and miss you until we can meet again.
Services will be held at Crowder Funeral Home, 1645 East Main Street, League City, Texas, Saturday, July 15th at 11am for visitation and a Memorial Service will be held at 12pm.
A very special thanks for everyone that cared for him at Vintage Life personal care home in LaPorte as well as Shannon with Harbour Hospice.
Hawaiian shirts are encouraged to be worn for his celebration of life, the brighter the better.