Sylvia Goncalves Godinich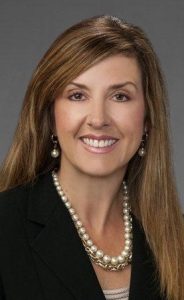 Sylvia Goncalves Godinich, of League City, passed away on Tuesday, October 5, 2021 in Webster, Texas at the age of 54. She was born on October 5, 1967 in France to Henrique and Maria Goncalves.
Sylvia is a graduate from Osoyoos Secondary School in Osoyoos, British Columbia and an Associate Degree in Nursing graduate from the Okanagan University in Kelowna, British Columbia. After, she was recruited by the University of Texas Medical Branch in Galveston where she completed her Bachelor of Science in Nursing Degree. Having a passion for women's services and women's health, in 1991, she started her nursing career as a labor and delivery, and ICU nurse at The University of Texas Medical Branch. In 1997, Sylvia joined HCA Houston Healthcare Mainland as the director of women's services. While at HCA Houston Healthcare Mainland, Sylvia added director of post-operative services to her list of accomplishments, she was then promoted to assistant administrator of nursing services.  In 2007, having a love for education, Sylvia obtained her master's degree in healthcare administration. In 2009, she became the director of labor and delivery at The Woman's Hospital of Texas. Three years later, she was promoted to associate chief nursing officer and was chosen as a Gulf Coast Division representative for the Executive Development Program cohort. Lastly, in 2017 she joined HCA Houston Healthcare Pearland as the chief nursing officer where she currently served.  Sylvia's hobbies included spending time with her family and friends, going on vacations, attending Astros games and date nights with her husband, Mike. Shopping with her daughter, cooking and baking on holidays, cheering from the stands at her children's' sporting events and watching her children grow up.  Family was truly the center of her world.
She is survived by her Husband of 28 Years Michael Godinich; Son, Brandon Godinich; Daughter, Kara Godinich; Son, Bryce Godinich, Mother Maria Goncalves; Father Henrique Goncalves, Brother Jason Goncalves and wife Courtney Goncalves.
A visitation will be held on Wednesday, October 13, 2021 from 5:00 P.M. to 8:00 P.M. at Crowder Funeral Home (1645 East Main Street League City, Texas 77573).
Funeral service will be Thursday, October 14, 2021 at 11 A.M. at St. Mary's Catholic Church (1612 E Walker St. League City, Texas 77573), with an interment to follow at Forest Park East Cemetery (21620 Gulf Fwy, Webster, TX 77598).
In remembrance of Sylvia's life, the family kindly requests donations be made to The Glioblastoma Foundation for further research towards finding a cure.
https://glioblastomafoundation.org/get-involved/glioblastoma-donations
Sylvia was a devout Catholic and life long member of the Catholic Church. The Family would like to express their sincere gratitude and appreciation to St. Mary Catholic Church for their love and support.