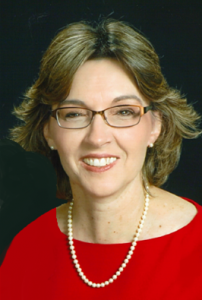 Suzanne Rupp, (61), passed away on August 19th, 2021 in Houston, TX. She was born on April 20, 1960 in Milford, MA to Ernest Lapierre and Rose Brousseau. Suzanne is survived by her husband Lawrence (Larry) Rupp; daughter, Rebecca; sons, Michael and Christopher; sister, Michelle; brother, Arthur; mother-in-law, Rosa Lapierre and numerous family members and friends. She was especially close to her next door neighbor Rosemary Jaques from Fullerton, CA after her Mom died when she was seventeen.
She earned a CPA from Cal State Fullerton and worked as a auditor for Ventura Bank before becoming a full time homemaker. She cherished her family and loved to take vacations at Disneyworld or the beautiful Hawaiian Islands and National Parks. She also had a passion for music and loved to listen to the school band and orchestra.
A memorial will be held on August 26th at 10:30 am at Saint Clare of Assisi Catholic Church, 3131 El Dorado Blvd, Houston, TX 77059. In lieu of flowers those wishing to make a memorial donation in Suzanne's memory may do so to MD Anderson Cancer Center P.O. Box 4470, Houston, TX 77210-4470. Please include the mail-in donation form or have: "Suzanne Ruppfec21r" on the check or money order.