Suzanne Heffernan Gitschlag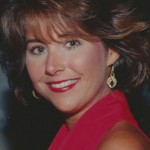 Suzanne Heffernan Gitschlag, of League City, Texas completed life's journey and was taken by the angels to the Lord on Wednesday, June 4, 2014 at the age of 50. She was born April 7, 1964 in Galveston, Texas to Christopher "Dan" and Ann Heffernan. She was a loving wife, mother, daughter, and had many friends. She graduated from O'Connell Preparatory High School with honors and was a member of TAPS sorority. Suzanne later attended University of Houston at Clear Lake. Suzanne had a servant's heart and took great joy in helping others. She never met a stranger and always struck up conversations with everyone she met. She had a unique ability to find humor in any situation. She loved life and cherished her two sons and devoted husband. Suzanne is survived by her loving husband Gregg, parents Christopher "Dan" and Ann Heffernan, sons Christopher Clark and Grant Gitschlag, brother Danny Heffernan and wife Cami, sister Melinda Hanks, brother-in-law Gary Gitschlag and wife Priscilla, and numerous family members. She is preceded in death by grandparents Mr. and Mrs. James F. Heffernan, Sr. and Mr. and Mrs. Frank Pucar Sr., and father-in-law and mother-in-law Norman and Joan Gitschlag.
Family will receive friends on Friday, June 6, 2014 from 6-8pm with a Vigil and Rosary Service at 7:00pm at Crowder Funeral Home, 1645 East Main Street, League City, Texas. Funeral mass will be held Saturday, June 7, 2014 at 10am at St. Mary's Catholic Church, 1612 East Walker Street in League City, Texas with burial immediately following at Mount Olivet Cemetery in Dickinson, Texas. Pallbearers include brother-in-law Gary Gitschlag, nephew Christopher "Tripp" Heffernan III, and cousins Gary Farine, Joe Townsend, Jr., Joey Giminez and Sean Heffernan.