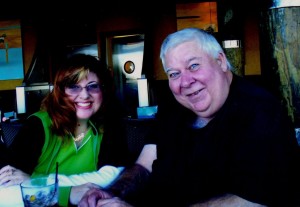 Stephen J. Blanchard, 64 of Santa Fe, Texas passed away on March 28, 2016. He was born July 5, 1951 in Texas City, Texas to Dudley and Betty Blanchard. Stephen formerly worked with the Police Dept. in Surf Side Beach, at the Texas City Terminal in Texas City and various auto part stores. He was a member of the Baptist faith. He enjoyed fishing at the Texas City dike and taking photographs.
Stephen was preceded in death by his father Dudley S. Blanchard.
Survivors include his daughter, Crystal Blanchard; Mother, Betty Blanchard and his siblings Curtis, Susan, Larry & wife, Donna, Judy and husband, Lewis. Also survived by his best longtime friend, Jerry McCory.
Funeral services will be held on Saturday, April 2, 2016 at 3:00 p.m. in the Chapel of Crowder Funeral Home in Dickinson, Texas.