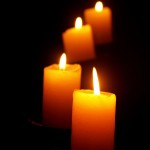 Stephen Dewayne Miller, was laid to rest on Tuesday, June 2, at 10:15 am at the Veterans Memorial Cemetery with a full military service and a presentation by the Houston VFW Ceremonial Detail, District 4.  Many of his family and friends were in attendance along with numerous Patriot Guard Riders. He passed away on Friday morning, May 29, in Huntington, West Virginia, with his wife, Lynnda Miller, near his side.
'Steve' was born on August 17, 1942, in Athens, Texas, to Steven and Katherine Loveless. He joined the U.S. Marines at the age of 17 and proudly served both as active and active reserve. Steve's only request upon his passing was to be buried in the Houston Veterans Cemetery.
Steve (Daddy/PawPaw) will be dearly missed.