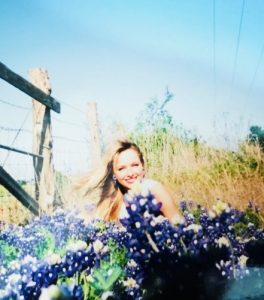 Sloan Knipstein Calhoun passed away on November 9, 2017 in Webster Texas, at the age of 50. She was born on May 11, 1967 in Dallas, Texas, to Robert Charles Knipstein and Patricia Ann Morgan.
Sloan was an incredible mother and wife. She had a flair for creativity, and was always able to bring beauty into the lives of others. Both her mind and wit were equally sharp. She never failed to make the best of difficult circumstances. Her entrepreneurial spirit led to businesses ranging from her own retail shop to a catering service. Her laughter was infectious. She possessed both outward and inner beauty as she held the title of both Miss Lake Travis, and Miss Austin. She was the mother of two Army veterans – both of whom served in Iraq, and the granddaughter of another Army veteran who served in Europe during World War II, with a love and appreciation for our nation. She was deeply loved and will be equally missed.
She was preceded in death by her grandmother Stella Betty Morgan and her mother Patricia Ann Morgan.
She is survived by her husband Clay, her children – Kevyn, Korie, Mitchell, Alifare, Lon, and six beautiful granddaughters.
Services will be held on December 2nd, at 11 AM, at Crowder Funeral Home 1645 East Main Street, League City, Texas 77573.