Sieth Jordanle "Jordan" Atienza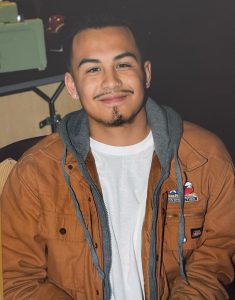 Our son, Sieth Jordanle "Jordan" Atienza, cashed out on June 14, 2022, at the age of 22.
Jordan was born on November 3, 1999, in Houston, TX. He was currently pursuing his studies to be a computer programmer. He was brought up under the Christian faith and as a young adult started to attend Crosspoint Church again. He was an avid book reader and had an ear for a wide variety of music but favored hip hop. He enjoyed working out and playing basketball. He was a fan of video games and loved to snack and eat good food. He took pleasure in shopping at the mall and oftentimes along with his daughter. He was a shoe enthusiast and has an amassed collection of pairs of shoes. He always looked out for new ventures and appreciated the finer things in life; therefore, he was one great hustler.
Jordan's legacy will be carried on by his daughter, Ileen, and brother, Jay, and parents Tammany, Nathaniel, and Jesse, and other siblings, Gia, Ethan, Julian, and Drew. Along with his Grandma Teresita and Grandpa Tanny, Yaya, Grandma Mom, Grandpa Bret, Popo, Grandma Susie, and Grandpa Luis. In addition, other sisters Marissa, Eliziah, and Elise. As well as his Aunts Veronica, Priscilla, Nancy, Nicole, and Uncles Pete, Anthony, and Rozi; plus, many cousins that loved him.
Visitation from 4 pm to 6 pm will be held at Crowder Funeral Home in Pearland, TX on Thursday, June 23, 2022, with service to begin at 6 pm. Officiants will be Kalon Collins and Bryan White
Plants are preferred in lieu of flowers, or donations can be made to Ileen's college fund.