Sharon "GiGi" Denise Woody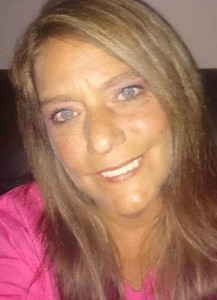 Sharon "GiGi" Denise Woody, 44, of Alvin, Texas passed away August 9, 2015 in Houston, Texas. Sharon was born October 14, 1970 to Carroll and Carolyne Crouch in Texas City, Texas.
Sharon is survived by her parents; daughter, Jessica (Shawn Ware) Woody; sons, Scooter (April) Woody and Ronnie Medina; fiancé, Jack Bush; brothers, Ricky (Tammy) Crouch and John (Jaci) Crouch; grandchildren, Zoey Ware, Kayson Ware, Grant Tuberville and Holly Woody; and numerous nieces and nephews.
Cremation services arranged through Crowder Funeral Home, Dickinson, Texas.