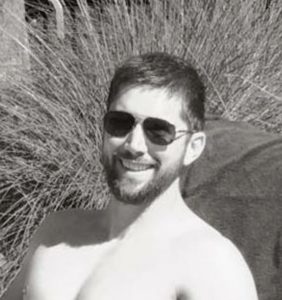 Sean Alan Lyford was born January 25, 1984 in Houston, TX and passed away at his home on June 30, 2017 at the age of 33. Sean was a resident of Webster, TX and formerly of Friendswood, TX and attended Clear Creek Community Church. Sean served his country in the U.S Navy and helped fought in the Iraq war for 3 years.
Sean is preceded in death by his grandparents and Aunt.
Sean leaves behind his mother, Debbie Stem, husband Lloyd; sisters: Stacy Cashiola, husband Ryan and Stephanie McLin, husband Jeremy; brother, Steve Lyford, wife Stephanie; step brothers: Shannon Stem, wife Philicia and Aaron Lockhart; nieces and nephews: Owen Lyford, Elijah Lyford, Amelia Lyford, Kaitlyn Cashiola, Colby Cashiola, Caden McLin, Hailey Elmer, Jonah McLin, Noah Stem and Nolan Stem.
A Celebration of Life will be Saturday, July 8, 2017 at 1pm with a visitation to begin at 12pm at the Crowder Fish Camp, 8911 Paula Ln Dickinson, TX 77539 with a reception to follow at Crowder Fish Camp.
In lieu of flowers please make memorial donations to The Big Dan Rides Again, Bigdansride@gmail.com, www.gofundme.com/bigdanridesagain.