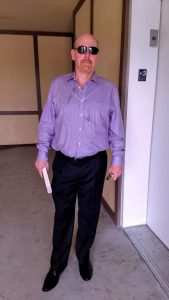 Scott David Clark, 57, passed away on May 9th, 2021 in Houston, Texas. He was born on October 5, 1963 in Des Moines, Iowa to Judith and James Clark. Scott is survived by his wife, Rita Clark, stepdaughter Olivia, stepsons Daniel and Seth, brother Mark Clark and sister-in-law Loris Clark.
When his nation called, he answered by joining the Air Force. He had a passion for traveling and loved to help people in need.
In lieu of flowers, those wishing to make a memorial donation in Scott's name may do so to Rita Clark.