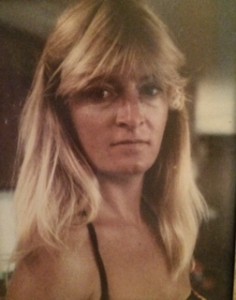 Sandra Jean Rehm, 59 passed away November, 25, 2014.
Sandy was born April 23, 1955 in Texas City, the daughter of Edward and Doris Sauer. She graduated from Texas City High School in 1973.
She married Gary Rehm in 1980 and they moved to and resided in the Florida Keys for 28 years, where she lived a wonderful life, fishing with her best friend, Gary. She worked in the restaurant business and primarily at World Wide Sportsman in Islamorada where everyone knew her as Sam.
Recently they moved back to La Marque to be close to family.
She is preceded in death by her mother Doris Sauer, sister in law Sunnie Ann, and brother in law Rusty Steffens.
Sandy leaves behind to cherish her memories: her husband of thirty four years, Gary Lee Rehm of La Marque: her father Edward Sauer of Texas City: mother in law Margie Rehm of La Marque: two daughters Michelle Haas (Chad) of Orchard, Texas: Trisha Rehm Garza (Eric) of League City: two sisters, Connie Sauer (Troy Bennett) of Brenham and Judy Steffens of Bayou Vista: brothers Ronnie Rehm of Caldwell, Texas and Rory Rehm of La Marque: four grandchildren, Ireland Brey, Hunter Haas, Adam Bell, and Aidan Bell and numerous nieces and nephews.
Visitation will be 5:00 p.m. to 7:00 p.m. Tuesday, December 2, 2014, with a celebration of Life Service at 6:00 p.m. in the Chapel of the James Crowder Funeral Home in La Marque,  with Rev. Johnny Peden, officiating.
Sandy was a breast cancer survivor and in lieu of flowers memorials can be made in her name to D-Feet Breast Cancer, P. O. Box 3935, Galveston, Texas 77552