Samuel "Baby" Ruben Delgado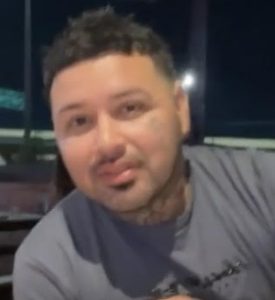 Samuel "Baby" Ruben Delgado, 31, a life-long resident of the Pearland, TX and Alvin, TX area, passed away February 18, 2023, in Kansas. Samuel was born October 17, 1991 in Houston, TX.
Samuel loved being a father, loved spending time with his family and loved his mom more than anything in the world. He took great pride in his job and worked hard. Samuel was the greatest brother, son and friend. His compassion and humor will forever be remembered. We are going to miss our Baby
He is preceded in death by his grandfather, Samuel Aguilar.
Baby leaves behind his daughter, Esmee Delgado, and son, Deryan Moreno; mother, Dolores Ramirez, husband Mario; father, Jorge Delgado, sisters: Donna Means, husband Danny, Erica Garcia, Valarie Garcia, husband Leroy, Samantha Delgado, and Myra Delgado, husband Ever; brothers: Jose Garcia, wife Jackie, and Jorge Delgado, Jr.; grandmother, Frances Aguilar; aunts and uncles: Olivia, and Vincent Hernandez, Samuel Aguilar, Alex, and Mili Aguilar, and Elizabeth, and Mario Perez; nineteen nieces and nephews.
A visitation will be held Sunday, February 26, 2023 from 10 a.m. to 8 p.m., Monday, February 27, 2023 from 10 a.m. to 8 p.m. at Crowder Funeral Home in Pearland. There will be a visitation Tuesday, February 28, 2023 at 9 a.m. with a service to begin at 1 p.m. in the chapel of Crowded Funeral Home. Burial to follow at South Park Cemetery.
Pallbearers will be, Jose Garcia, Jorge Delgado, Jr., Mario Perez, Ever Rios, Danny Means, and Jason Comanse