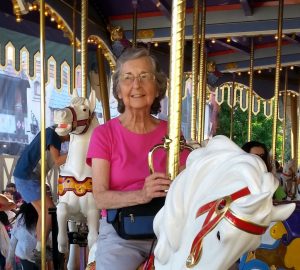 Ruth G. Tunnicliff, 82, passed away peacefully with her family present on Saturday, August 26, 2017.  She was born on July 17, 1935 in Mt. Morris, New York daughter of the late Ralph Hamer and Ruth Chamberlain Hamer.  She attended School in Nunda, New York and graduated from Nunda Central High.  She also studied Accounting at San Jacinto Junior College. Prior to lovingly raising her children she worked at Security Trust Bank in Rochester, New York and at Eilson Air Force Base in Fairbanks, Alaska as a Civil Service employee.  After her children graduated she went to work for Exxon as a Document Analyst and at Sears, Roebuck & Co. in the office.
She is survived by her son, Bruce R. Tunnicliff and his son Justin B. Tunnicliff, her daughter Margaret Davis and husband Danny along with their sons' Shawn and Nathan Davis as well as a host of nieces and nephews and many dear friends.
Preceded in death by her husband Ronald "Ron" B. Tunnicliff as well as her sisters and brother.
In lieu of flowers, donations can be made to Bay Area Meals on Wheels, c/o House of Prayer Lutheran Church, 14045 Space Center Blvd., Houston, TX 77062 or Houston Food Bank, 535 Portwall Street, Houston, TX 77029 Attn: Natalie Salinas.
A memorial service will be heId at Crowder Funeral Home at 111 E. Medical Center Blvd. Webster, TX 77598 Friday September 8,2017 at 2pm. Interment will be at East Koy Rural Cemetery; Pike, New York.