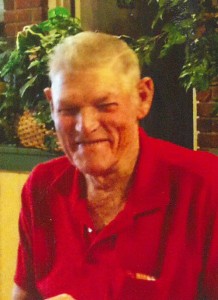 Ruble "Pete" Bell, 79, of Alvin, Texas, passed away on Thursday, July 9, 2015 in Webster. He was born on February 23, 1936 in Gonzales, Texas to Annie Haver Townsend and Otis Adolf Bell.
Pete is preceded in death by, his mother and father, and his son; Larry Nicholson. He is survived by, his loving wife; Ecie Lou Bell, three daughters; Karen Sabban (Robby) of Friendswood, Beth Riemer (Andy) of Alvin, and Sandy Ramirez (Charles) of Santa Fe, two sons; Richard Nicholson (Debbie) of Porter, and Darrel Bell of Dallas, sister; Annie Faye Bell, brothers; Wayne Bell (TC), and Vernon Bell (Josey), 19 grandchildren, 28 great-grandchildren, and his beloved pet dog; Penny.
Visitation will be held on Monday, July 13, 2015 from 5:00pm to 7:00pm at the James Crowder Funeral Home in La Marque. A funeral service will be held Tuesday, July 14, 2015 at 2:00pm at James Crowder Funeral Home with Rev. Gary Sills officiating, burial to follow at Grace Memorial Park in Hitchcock.