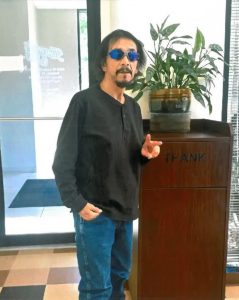 Ruben Martinez Tristan, 65, a resident of Houston, TX passed away with his family by his side July 3, 2019. Ruben was born January 2, 1954, in Carrizo Springs, TX to Francisco and Rita Tristan. Ruben will be remembered by family and friends as a loving father, grandfather, and friend. He will truly be missed by everyone who knew him.
He is preceded in death by his parents, Francisco and Rita Tristan; sisters: Anastasia, Estefana and Juanita; brothers: Mario, Daniel, Francisco, Jose and Filimon.
Ruben leaves behind to cherish his memories: daughter, Leslie Tristan-Cantu, husband Joe; sons: Francisco "Cisco" Tristan, wife Mercedes and Joseph Tristan; grandchildren: Kaila Tristan, Korah Tristan, Trista Gaskin, Joseph Isiah Tristan Jr. and Addilyn Tristan; mother of his children, Rose DeLeon Tristan; sisters: Florinda, Estella and Genoveva.
There will be a visitation 2:00 p.m. – 8:00 p.m. on Sunday, July 14, 2019 at Crowder Funeral Home 2422 E. Broadway St. Pearland, TX 77581 with a service at 4:00 p.m. with Pastor Justin Tanner officiating.