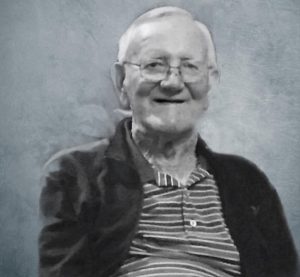 Royce James Lege, 86, of Onalaska, Texas, passed away, Friday, April 6, 2018 with his family by his side.
Royce was born October 5, 1931 in Abbeville, Louisiana to Edward and Lucille (Mayard) Lege. After graduating from Thomas Jefferson High School, Port Arthur, TX in 1951; he served in the US Army where he earned a Bronze Star Medal for Valor on June 10, 1953 during the Korean War.
Royce is survived by his wife of 67 years, Ann Lege; a daughter, Lyn Lege of Pearland; two sons, Clint Lege of Fulshear and Troy Lege of Houston; 3 grandchildren Dustin Lege of Mont Belvieu, Darren Lege of Kingwood & Amber Zeno of Dayton; 6 great grandchildren; a brother, Edward J Lege of Columbia, TN and several nieces, nephews, other relatives and lifelong friends. He was preceded in death by his parents, a brother, Ranson Lege and his sister, Maybelle White.
Royce, a retiree from Texaco, Inc. and Walmart Inc.; enjoyed dancing, gardening, fishing, meteorology and spending time on the beaches in Northwest Florida (where he lived for almost 17 years) before returning to Texas to be closer to his children.  He never met a stranger and always enjoyed opening his home to family and friends; sharing stories and recipes of his Cajun heritage.
In lieu of flowers; memorial donations can be made in his honor to KFCE (Kids' Free Clothing Exchange), P.O. Box 2555, Onalaska, TX 77360 https://kidsfreeclothingexchange.wordpress.com/