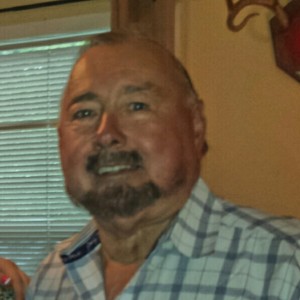 Roy Samuel Smith, age 69, of League City, Texas peacefully passed away in his home
on September 14, 2015 after a brief battle with cancer. Roy was born on April 26, 1946
to Helen and Joseph Smith and was raised with love by Roy and Essie Crotwell in
Denham Springs, Louisiana. Growing up in a small town, Roy was in the Boy Scouts
and played running back for the Denham Springs Yellow Jackets, where he met his
future wife, Cathy Clement. Roy and Cathy were married after high school and were
blessed with three loving children. His career caused them to move around quite a bit
and they finally settled in League City, Texas. Roy had an extensive road/highway
construction career, considering himself the "Concrete King", and had recently retired
from Conrad Construction after over 25 years due to his failing health. His co-workers
and crew were very important to him; he always had funny stories to share and would
do anything to help them be successful. Roy was the most proud of his children and
grandchildren; son Shad, grandson Cade; son Craig and wife Rosalee; daughter Angela
and granddaughter Shaylen. While they were growing up, he could often be found at
their school sports and other events, quietly encouraging them and offering words of
wisdom at the end. He never turned his children away in their time of need, whether it
was $20 for Friday night or simply directions to Austin. Roy was a loving father figure
and shared an extremely special bond with his granddaughter Shaylen. His greatest joy
was spending time with his grandchildren, Shaylen and his namesake Cade Samuel.
Roy and Cathy were married for 49 years and one of their cherished moments was
having a cup of coffee, talking about what their grandchildren had been up to recently
and watching them laugh and enjoy each other's company at family gatherings. Roy
knew he had been blessed with a loving, caring wife who dedicated herself to him. Roy
will be dearly missed by all that knew him, especially his loving family, may God hold
him tightly in his arms until we can see him again.
His weary hours and days of pain,
His troubled nights are past;
And in our aching hearts we know
He has found sweet rest at last.