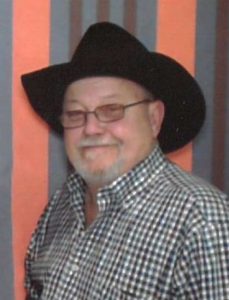 Ronnie Lynn Rehm, passed away on November 17, 2020 in League City, Texas. He was born July 2, 1949, at John Sealy Hospital in Galveston, Texas to William H. (Sonny) and Margie Menard Rehm, III.
Ronnie graduated from La Marque High School, Class of 1967. Following graduation, he served with the U.S. Army in Georgia as an Air Traffic Controller from 1969 to 1975. After his service in the military Ronnie worked as an operator at Marathon Petroleum for over 30 years. Upon retirement, he moved to Caldwell, Texas to fulfill his dream of living the country life and did so with his animal companions, Cheyenne and Ruger.
Ronnie had a passion for cooking for family and friends. Some of the greatest memories were of him hosting the family's annual Christmas Eve celebrations. He was also an avid fan of college and professional football, especially for Notre Dame, LSU and the Houston Texans.
Ronnie is survived by his son, Kristopher Rehm, brothers, Gary Rehm of Texas City and Rory Rehm of La Marque, nieces and nephew, Michelle Haas, Lee Ann Rehm, Trisha Rehm, Rory Rehm Jr., Mandie Kleist, Kristen Nicole Guzman, and several great-nieces and nephews. He is preceded in death by his parents, brother James Edwin Rehm, sister Sunnie Ann Rehm Robisheaux and sister in law Sandy Rehm.
Visitation will be from 5:00 – 6:00 p.m. Monday, November 23, 2020, with a Celebration of Life Service at 6:00 p.m. at James Crowder Funeral Home in La Marque with Rev. Johnny Peden officiating the ceremony.