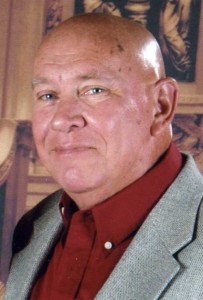 Ronnie Edward Ratisseau, 69, of Santa F, TX, passed away November 22, 2014. He was born February 13, 1945 to Roger and Evelyn Ratisseau in Galveston, TX. He retired from Galveston Wharves Railroad and owned and operated Ratisseau's Corvette Shop in Galveston. Ronnie's passions were cars and cruises. He was preceded in death by his parents.
Ronnie is survived by his loving wife, Sharon Ratisseau; daughter Rondi Patten and her husband, Craig; granddaughters, Kennedy Summers and Vivian Patten; and brothers, Roger Ratisseau, Bobby Ratisseau, Carl Ratisseau, and Ray Ratisseau.
There will be a memorial visitation in his honor, Wednesday, November 26, 2014 from 5:00 pm to 7:00 pm, with a memorial service at 7:00 pm, Crowder Funeral Home Chapel, Dickinson, Texas.