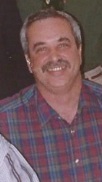 Ronald Gareri, 68, passed away on March 13, 2018 in College Station, Texas. He was born on July 16, 1949 in Cambridge, Massachusetts to Peter and Dorothy.
Ron is survived by: sister, Brenda (Pinsky); brothers, Steven, Peter, Christopher and Rick (Nicosia) and numerous family members and friends.
When his nation called he answered by joining the U.S. Army. He earned a Bachelors Degree from Northeastern University. Ron worked as a Law Enforcement Officer for the U.S. Department of Justice. He had a passion for being a friend to everyone and loved to be with family and friends.
A funeral service will be held on Thursday, March 29, 2018 at 11:00 AM at Houston National Cemetery, 104110 Veterans Memorial Drive, Houston, Texas 77038. In lieu of flowers those wishing to make a memorial donation in Ron's memory may do so to the American Diabetes Foundation, 7670 Woodway Drive Suite 230, Houston, TX 77063.