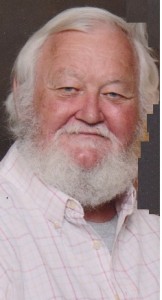 Roger Allen Burke, age 74 years, passed away on April 15, 2016 in Webster, Texas. He was born on November 15, 1941 in Lincoln, Nebraska to John Sterling Morton "Barney" Burke and Mollie Lutz Burke. Roger is survived by his wife, Elma Lou "Lucy" Burke (whom he married on May 16, 1964); son Johnathan and wife Betsy; grandchildren, Jessica Tyo-Burke, Jeremy Burke and his fiancée Chelsea Atkinson, and Landry Burke.
Roger earned a Bachelor of Science in Mechanical Engineering Degree at the University of Nebraska in June 1966. At that time, his nation was calling for new engineering graduates to join the American Space Program. He was one of hundreds hired and immediately moved to Houston to join the Manned Spacecraft Center as Aerospace Engineer developing computer programs (as they existed at that time) to aid in launching and sending manned spacecraft into space and to the moon and return them safely back to earth. He continued a career at this facility from the Gemini program through Apollo and on through the International Space Station program. He retired from NASA in 1998 and immediately joined Hughes Raytheon for another seven years. He received much professional recognition, prestigious awards, and authored several scientific papers. Astronaut crews trusted and respected his knowledge and expertise with his tough training for their missions, especially the well-known Apollo 13 ill-fated mission where he assisted in helping test and simulate the changes in the trajectory of that moon mission to enable the three members of the crew to get back to earth alive.
Roger had a personal passion to search his heritage and genealogy on his father's side and accumulated over 40,000 relatives in his database. His mother immigrated from a country in early childhood that did not permit research there. He also had a singing talent that he seldom shared but had stored a vast repertoire of "oldies" songs in his memory and when someone mentioned some phrase during conversation he could begin to sing a song having that phrase. He did not sing in public but loved to sing along with the radio and as he tooled around the property on the riding lawn mower.
Visitation will be 10 a.m.- 12 noon on Tuesday, April 19th, at Crowder Funeral Home, 111 E. Medical Center Blvd. Webster, TX, with a viewing from 1 pm to 3 pm followed by a funeral service at 3 p.m. at Gateway Community Church, 760 Clear Lake City Blvd., Webster. Graveside services and burial will be at 11 a.m. on April 29th at Lincoln Memorial Park Funeral Home and Cemetery, 6800 S. 14th St., Lincoln, Nebraska where his many family members and progenitors rest.
Roger was preceded in death by his parents and his brother John A. Burke (2010).
Memorial donations in Roger's name may be made to your favorite charity.