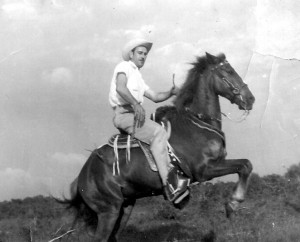 Roberto Garate of Matamoros, Mexico and Galveston passed peacefully at Kindred Hospital in Webster, on March 9, 2016.  Roberto was born to Eugenio and Josefa Garate in Matamoros on Nov. 29, 1927.  He was the last survivor of 6 siblings.  Roberto married Esperanza Garcia and they enjoyed 58 years together until her passing in 2013.
Roberto lived a remarkable life and was blessed with an adoring family.  He worked hard from childhood as a commercial fisherman in Mexico and though resources were sometimes limited there was always an abundance of love.  He moved his young family to Galveston in 1957 where he worked as a commercial fisherman with his wife and children often by his side.  In later years he returned to Mexico to live his dream of being a full time farmer/ rancher on his beloved Rancho La Paloma.  Despite a humble background he was successful in all areas of life, earning the love and respect of not only family but numerous friends who count him as a surrogate father and mentor.  He lived life with a passion, he worked hard and enjoyed life to the fullest.  His passion was deer hunting and he enjoyed strumming the guitar in the palapa and sharing stories of years gone by.
Roberto is survived by his children and grandchildren.  Daughter Gricelda and husband Steve, son Roberto and wife Maria; son Eugenio and wife Faith.  Grandchildren Christine Damico and Stephen Damico; Hugo Armando Garate, Roberto Garate III, Robert Ryan Garate, Bry Anna Garate, Natalie Garate and Julia Garate.  Roberto will also be missed by numerous nieces, nephews, extended family and special friends.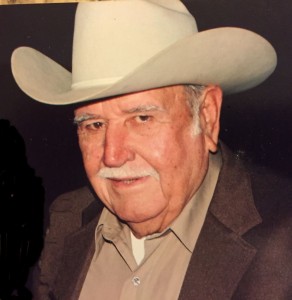 Services will be held at Crowder Funeral home in Dickinson, Texas.  Visitation will be Friday, March 11th from 5:00 to 8:00pm.  Funeral will be on Saturday, March 12th at 10:00am followed by burial at Mount Olivet Cemetery in Dickinson.  Pall bearers are Roberto Garate III, Robert Ryan Garate, Hugo Armando Garate, Stephen Damico, Cesar Hinojosa and James Gonzales.
Honorary pall bearers are Armando Trevino, Randy Young, Todd Graves and Juan Ramos.  In honor of Roberto's love of ranching and all things western, feel free to wear your boots and hats.
The family wishes to thank the staff at Manor Care and Kindred Hospital for their compassionate care.