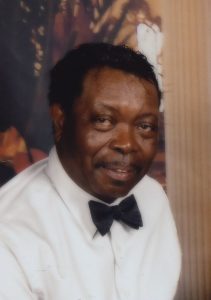 Robert Steve Warren, 63, of Texas City, Texas, passed away December 11, 2017, in Texas City.  Robert was born August 17, 1954, to Juanita and Robert Duke Warren in Houston, Texas.  Robert was a truck driver for 37 years and more recently worked as a longshoreman in Galveston, Texas.  He loved his family and enjoyed fishing and Country Music.  He was a member of Faith United Methodist Church Dickinson and Internal Hope Fellowship. Robert was preceded in death by his parents, sister Lillie Belle Warren, and brother Sherwood Warren.
Robert is survived by his loving wife of 24 years Danita Warren; children, Stacy N. Warren, Armanda E. Warren, and Robert Stevie Warren, Jr., and mother of children, Paula Y. Biamage; also surviving step children, Juanita Revels, Regina Ann Revels, Modina Revels, and Danita Alcorn; and Charles C. Alridge;  brothers and sisters, Grace Velma McVade, Rosie Warren-Robinson, Eleanor Warren, and Hortelina Cecilia Glenn; Charles Ross, Jr., Paul Leon Warren, Joseph Allen Warren, and Shawn Warren; grandchildren Trevion Warren, Koen Alridge, JaCore Alridge, Zabreyan Alridge, Robert S. Warren III, Zanya Williams, Reoni Chatman, Euniesa Bonner, Ronald Williams, Jr.,  Edgardo Davila-Alonso, Jr., Zoila Brooks, Quinterrio Souter, E'Vion Brown; and great-grandchild, Trevion Ray Warren, Jr.
A Funeral Service will be held 11:00 am, Friday, December 15, 2017, with visitation 10:00 – 11:00 am, at Bible Way Fellowship Baptist Church, 10120 Hartsook St., Houston, under the direction of Crowder Funeral Home Dickinson.  Interment will follow at Hayes Grace Memorial Park, Hitchcock, Texas.